The Life and Times of Rosie the Riveter
by Patrick Harrigan
The Great Depression, World War Two — and Lindy Hop dancing — shaped Rosie's world
The true story of an unsung hero on the home front
Since the Covid pandemic began, my mother and I have been talking daily by phone to break the isolation. In the process, I have uncovered facts about Mom's early life that we kids grew up never knowing anything about — until now. This profile is the outcome of long conversations.
---
Rose Ann Johnson, born June 15, 1923 to homesteaders Vic and Mabel Johnson eking out a living in northern Michigan's Manistee County. The poor sandy soil of their homestead could barely sustain a growing family, especially during the Great Depression years when commodity prices collapsed and farmers suddenly faced ruin.
There was little time for play on a homestead. As the oldest of seven children, Rosie was tasked with cooking, baking bread and looking after her siblings. The only respite from responsibilities were square dances with neighboring families every fortnight.
With only kerosene lamps for light, the Johnson homestead was without radio or entertainment—except every other Saturday evening when neighboring homesteaders would pile into their Model A's and come to Vic and Mabel's farmhouse for old-time dancing.
"We used to have dances every other Saturday night at our place when I was growing up. Mark Short would bring his concertina and we would do square dances, waltzes, foxtrot and polkas."
"We would remove all the furniture. Up to three squares (sets of four couples) could dance at once in our house."
Mortgaged the Farm
Already before the great Wall Street Crash of 1929, Vic and Mabel had mortgaged the farm so they could acquire more land to support their growing family.
During the Great Depression that followed, cash was scarce, and northern Michigan was no exception. If the interest payments on the mortgage were not met, they could lose the farm, as did tens of thousands of other farming families of that era.
Consequently, all through the Depression years Rosie was sent to work on neighboring farms for mere cents an hour to help raise cash for the mortgage payments and to purchase essentials that they did not produce on the farm.
"I got so sick and tired of working on other people's farms! Just so we could pay the interest on that darned mortgage," she recalls. "It used to make me so happy to see the fields turned black from frost. It meant harvesting work was over for that year."
Education
Rosie was inspired by her teachers and wanted to be a school teacher herself. However, her family could not afford tuition to send her to teachers' college. Rosie's girlfriends, however, considered her to be the best hair dresser. So she decided to aim to become a licensed beautician — and maybe have her own beauty salon some day. Mostly, though, she had had enough of the life of toil on a farm and did not want to grow up to be a farmer's wife.
Life in the Big City
Rosie had scarcely graduated from Kaleva High School in 1940 when, at age seventeen, she packed a few clothes in a cheap suitcase and caught a ride by truck to Detroit where she stayed with her aunt Charlotte. She enrolled in Delmar Beauty School's certification course and was earning just enough to get by and some.
Rosie the Riveter
One day at work as a beautician in June 1942, Rosie heard that Uncle Sam needed young women to work in munition plants — was paying "good money". She quit her job and signed up at once.
The DeSoto-Warren Plant of Chrysler Corporation at 8505 West Warren Avenue, was only a short commute by bus. Rosie was soon riveting wings of B-26 bombers. Altogether 1,586 B-26 bombers were built at that plant during her time.
Who was Rosie the Riveter?
The character Rosie the Riveter was not a person but a wartime propaganda figure, inspired in part by Rose Will Monroe, who worked at the Willow Run Aircraft Factory in Ypsilanti Township building B-24 bombers. Rose Ann Johnson both fit and acted the part naturally and with aplomb. She simply accepted it at the time; in later decades she never even once mentioned it to us, her children.
Rosie was (and even today remains) so slender and petite, that she was naturally selected as the team member agile enough to climb inside a bomber wing and hold rivets from inside while another woman used a riveting gun from outside.
Defense plants were noisy places, but nowhere was it noisier than inside a metal wing being hammered from outside. And no one even considered ear protection back then. So it is an absolute marvel that Mom and I can still converse by phone as we do even today!
Working in a defense plant, nobody gave you a break — unless you were a smoker.
In Rosie's recollection even now, "You either had to be either working or smoking."
Those days, so many workers were addicted to nicotine that they had to be granted permission to take cigarette breaks. At designated places on the factory floor they would smoke their cigarettes to show that they were on break.
Rosie never cussed or even touched a cigarette in her life, but she expected the same privilege as others. So one day she stood for a break along with the smokers. Just as a foreman walked by, she was found fumbling a lit cigarette.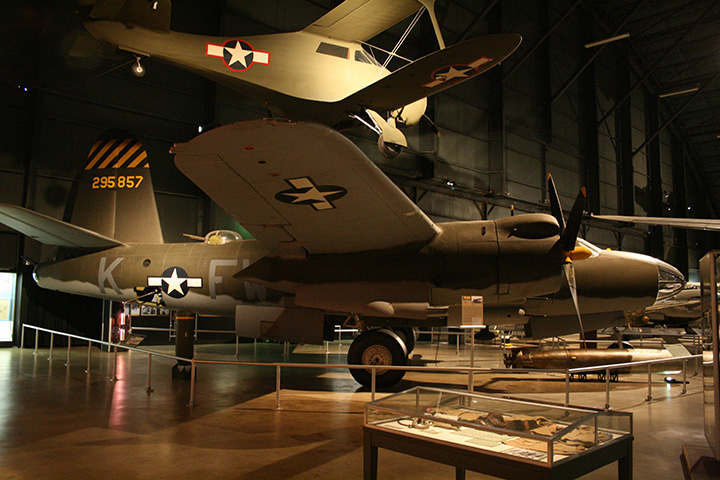 "Hey, that's no way to hold a cigarette!" he barked at her.
Rosie says she told her supervisor, "Oh, go to hell!"
Paid off the Mortgage
Working long hours with "lots and lots of overtime", Rosie continued to live sparingly as she had back on the family farm — all in order to send money home so the Johnsons could pay off the entire mortgage before war's end.
No more summer spent bent over, working in the hot sun! The family fortunes turned on the success and generosity of a single girl barely out of high school.
"Not everyone working in the plant was a woman," Rosie recalls. "I remember one cute guy. Richard Banhard was his name. He used to work in the same plant. He was tall and had a dark complexion. We even dated a few times, but he always wanted to go see a movie. I wanted to dance!"
Lindy Hop dancer
As soon as Rosie moved to the city to start her new career, she started swing dancing busy ballrooms in the heydays of swing music when famous bands came through town played to packed ballrooms in Detroit. Seventeen, single and fit as a fiddle, Rosie could — and did — dance with the best of them.
Even before the war, Rosie and her friends would go together on weekends to dance at the Grande Ballroom and at The Graystone, Detroit's biggest ballroom built to accommodate up to 3,000 dancers at once. Rosie and her friends especially loved dancing the Lindy Hop to big band music on the spacious ballroom floors.
Named after the famed aviator Charles Lindbergh, who "hopped" the Atlantic in 1927, the Lindy Hop naturally involved hopping and flying moves. By 1936 'air steps' or 'aerials' such as the Hip to Hip, Side Flip, and Over the Back (the names describe the motion of the follow in the air) began to appear.
Young, athletic, daring and already an experienced dancer, Rosie was also exceptionally well suited to dance the Lindy Hop. The feather-weight farm girl could hop and fly like few others could. She recalls those days as among the best times of her life.
"Lindy Hop was my favorite. I'd dance anything, but Lindy Hop was my favorite," Rosie can still recall, adding that "Benny Goodman Orchestra was our favorite band." Big-name bands like Benny Goodman's toured the nation continuously, and ballrooms like Detroit's Grande and Graystone throbbed on weekends to their music with hundreds of dancers contorting to the beat.
"We danced the Lindy Hop back where I came from, but nothing like the way they were dancing in Detroit ballrooms," says Rosie.
Every Friday and Saturday evening Rosie would go swing dancing to live music by big bands, often past midnight. "We had to go and come back by tram and bus if we wanted to dance at the Grande or the Graystone," she recalls, adding, "It was safer back then."
"Did you dance with those leads who send their partner spinning and flying?" I asked her one day.
"Yes, I sure did. Anything they could do, I could do, too."
Post-War
With the war over, Rosie returned to work as a beautician, eventually opening her own Rose Ann Beauty Shop on Grand River Avenue and Schoolcraft. With her beauty shop's modest profits, even after her marriage in 1946 Rosie continued to usher her family into the 20th Century. Even post-war, the Johnson homestead still lacked electricity and Vic was still farming with horse-drawn plows.
By the time her career ended in 1950 when she started bearing children (starting with me), Rosie had sent home enough additional money to:
pay for her father Vic's first farm tractor and equipment that he had so much needed and wanted; and
give her brother-in-law Harry his career start in the electrical contracting business by paying him to build a half-mile electrical line up to (and wire) the Johnson farmhouse ("because it was too far away from the electrical line") in 1947; and
pay for electrical appliances including:

refrigerator
stove
electric mixer
clothes washer
and more.
Incidentally, in the course of doing the family photography on an antique postwar German camera, she also taught me the basics of photography that turned into a life-long hobby.
Rose Ann Johnson served her family and her country when her help was most needed. She was a shining example of the 'Greatest Generation' that survived Depression and World War and even thrived in the process.
And yet Mom, as we call her, has remained as modest and self-effacing as ever, such that we might never even learned all this, if I hadn't keep needling her about what she did between 1940 high school graduation and 1950 when I came along.
Today, even at age 99, my mother and I still converse by phone easily. I am so proud of—and continue to be amazed by—this simple farm girl who moved to the big city where she lived her dream, succeeded in her career and served her family and her nation in the process.
Live long, Rosie! Your story isn't over yet.
Note: On 29 July 2022, I recited and confirmed the above text, captions and sub-titles with my mother Rose Ann who confirms that everything in it is true.
Patrick David Harrigan trained in comparative religion and Indology at the University of Michigan and UC-Berkeley as a Sri Lanka specialist and advocate of its indigenous tribal peoples. Since 2014 he has been serving as editor, publisher and policy consultant to the Yezidi Nation Ezidikhan and since 2020 also serves as the Secretary of the Confederation of Indigenous Nations of the Middle East and North Africa (CINMENA).

Diana KanoyNovember 21, 2021 at 4:31 am

Patrick, this is a wonderful article about your mother, whom I was privileged to meet some years ago when she was in Florida. Rosie the Riveter is well-known, and your mother could easily have been the inspiration! Now we can see where you have gotten your propensity to help poor families and also your exuberance in dancing.
If you would share this article widely, many people would have greater insight into rural life in the early 20th century as well as understanding of women's role during wartime. What an adventurer and generous person your mother is. You got that from her too!
Reply


Sally KimberlyNovember 27, 2021 at 8:48 pm

Everyone has a story – lives a story – if you are fortunate enough to learn it. Your mother is a remarkable woman. Thank you for sharing her story with us.
Reply


Connie FieldFebruary 6, 2022 at 11:00 pm

be sure to see the documentary the Life and Times of Rosie the Riveter. https://vimeo.com/ondemand/rosietheriveter